Current Status of Ethical Discussion on Animal Rights
written by Heo Nam-Kyeol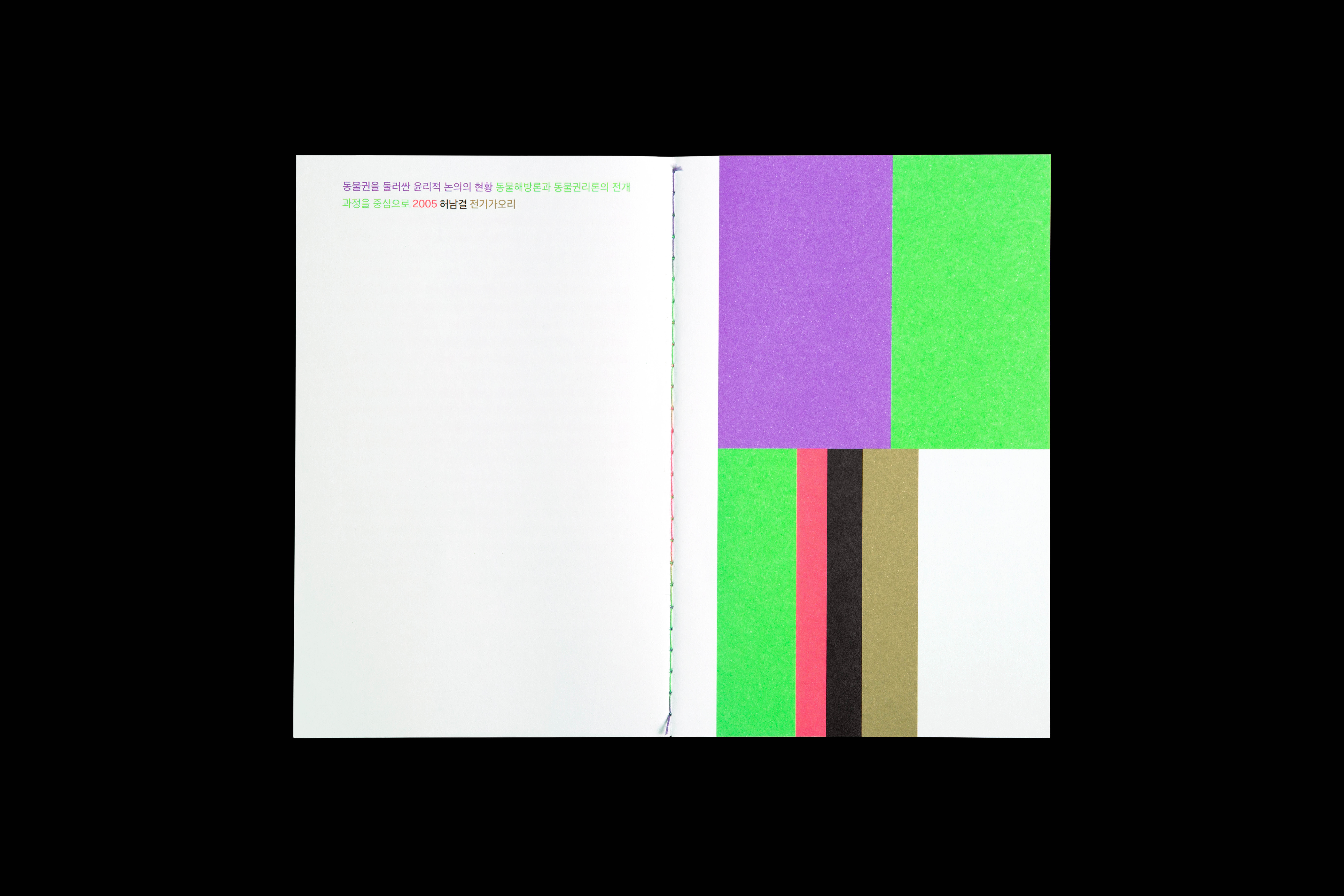 The author's attitude towards animal rights in this book can be extracted into three keywords: ecosystem, symbiosis, and diversity. The concept of symbiosis is reflected by attributing one equal character style for the ecosystem of the book, the entire body text. Each element of text hierarchy was then given a color to distinguish itself.
——

Mini book
Published by Philo Electro Ray
Project at Ordinary People, Seoul, South Korea
2020

*Selected as "Excellent Work" for Tokyo TDC Annual Awards 2021